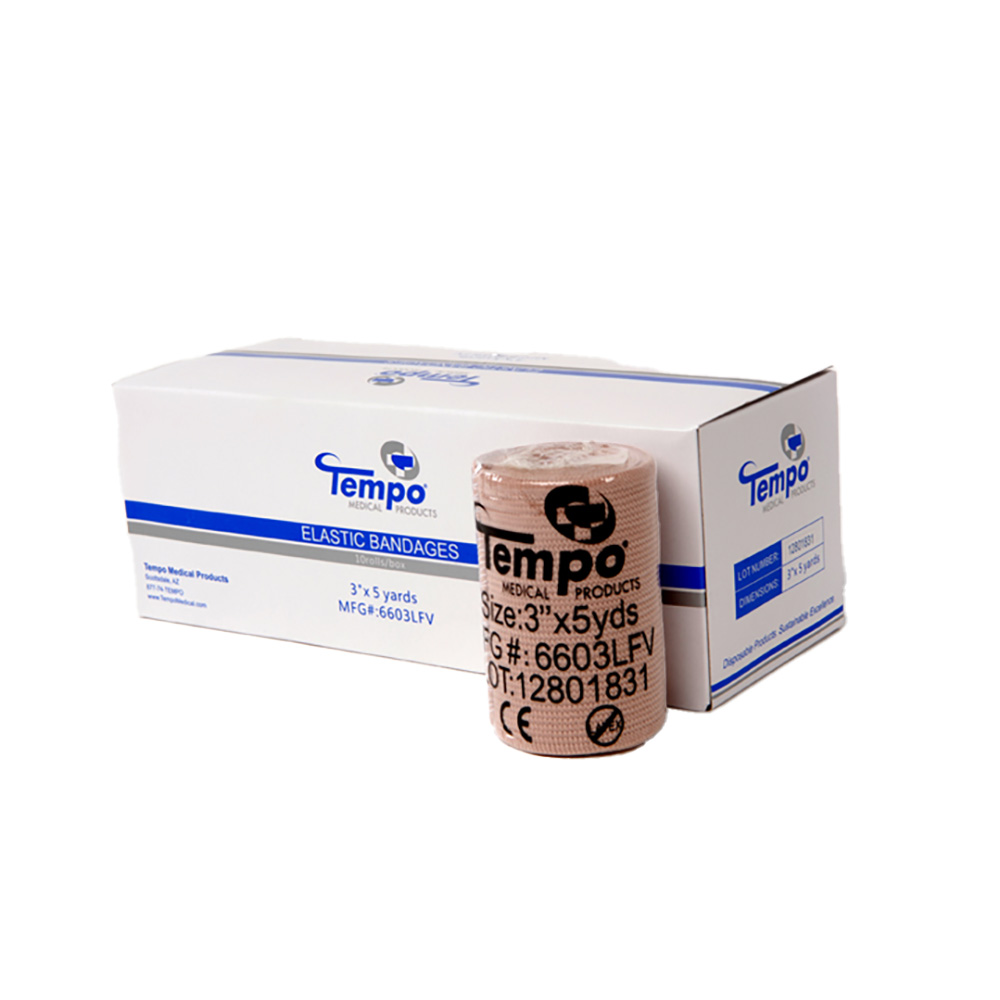 Elastic Bandages
Our elastic bandages are flexible, reusable, bandages designed for light compression. The bandage can be used to provide support for minor sprains and also maintain vital compression on the injured area. When wrapped correctly, elastic bandages can reduce swelling, relieve pain and protect damaged tissue. The velcro closure ensures a strong hold and provides greater convenience when applying. Our elastic bandages are not made with natural rubber latex.
Elastic Bandage 2" x 5 yds
Product Code: 6602LFV
Elastic Bandage 3" x 5 yds
Product Code: 6603LFV
Elastic Bandage 4" x 5 yds
Product Code: 6604LFV
Elastic Bandage 6" x 5 yds
Product Code: 6606LFV
Contact Sales about our high quality products.
Specifications
---
Packaging: 10 EA/BX & 10 BX/CS
Additional Features: Velcro Closure, Non Latex
Connect With An Expert Today