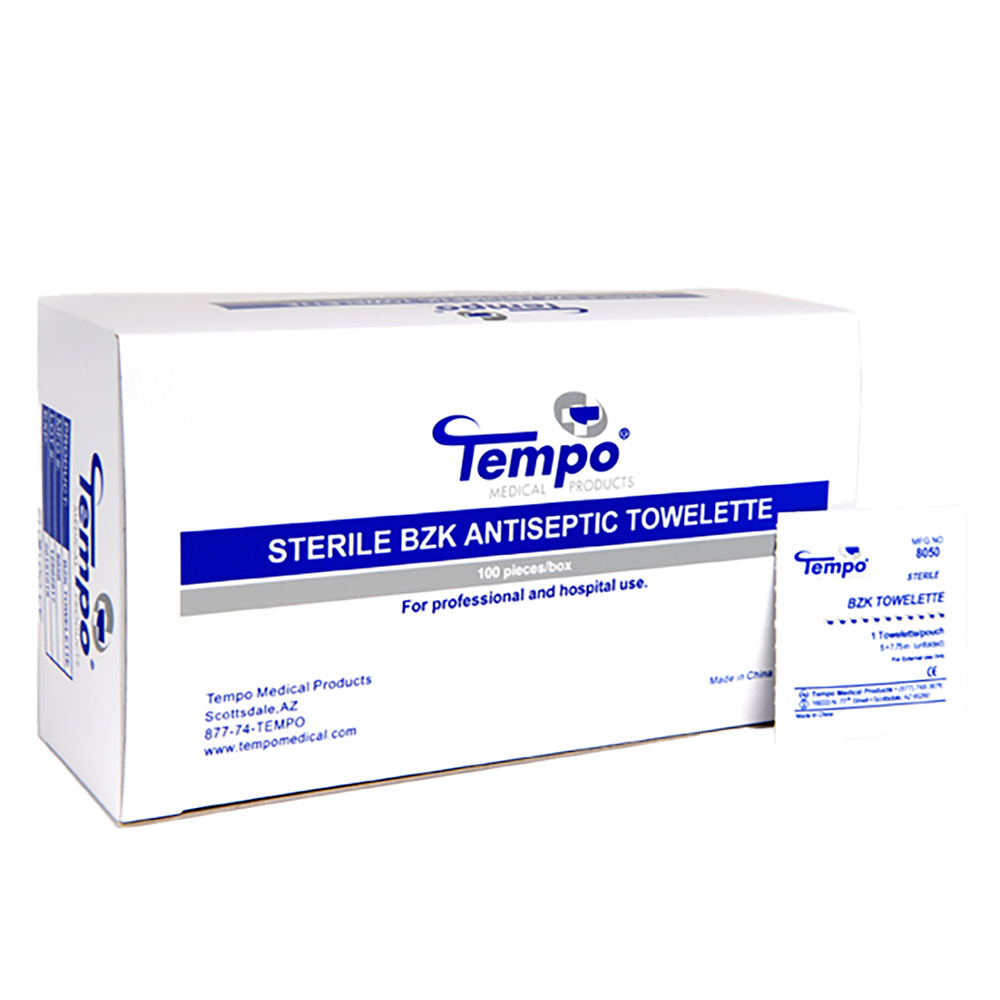 Sterile BZK Towelettes
Our Sterile BZK Antiseptic Towelettes are alcohol free, unscented antiseptic wipes that deliver gentle cleansing action – without the sting. Designed for both hospital and personal use, our BZK solution is non-toxic, non-irritating and gentle enough for daily use. Each towelette is well saturated in benzalkonium chloride (0.13%) and individually sealed in airtight, poly-lined foil pouches. Our BZK wipes are an ideal product for perineal and maternity care, general hand cleansing prior to clinical procedures and a great first aid antiseptic to help prevent risk of infection in minor cuts, scrapes and burns. Each towelette is certified sterile and measures a generous 5″ x 7.75″ (unfolded).
Contact Sales about our high quality products.
Specifications
---
Packaging: 100 EA/BX & 10 BX/CS
Additional Features: 5" x 7.75" (unfolded), Non-woven Material
Connect With An Expert Today