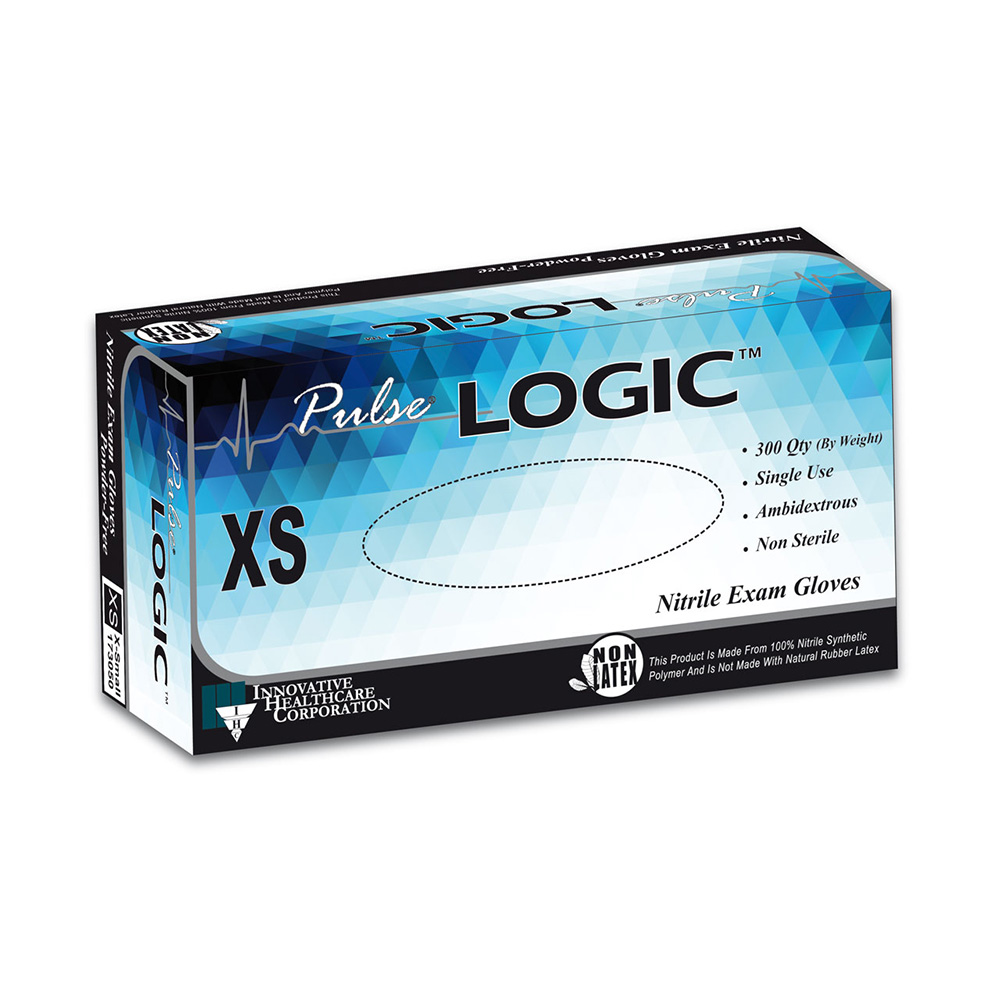 Pulse® LOGIC™ Nitrile Exam Gloves – Series 173
New Pulse® LOGIC™ is the culmination of decades of medical glove evolution. This new nitrile medical glove is thinner than other gloves, but it is stronger and far more elastic than normal nitrile gloves. This exceptionally soft, low modulus nitrile synthetic compound is easy to don and very comfortable for extended periods. Packaged in a 300 count box.
Contact Sales about our high quality products.
Specifications
---
Manufacture: Innovative Healthcare Corporation
Product Codes: 173050 (XS), 173100 (S), 173200 (M), 173300 (L), 173350 (XL)
Connect With An Expert Today