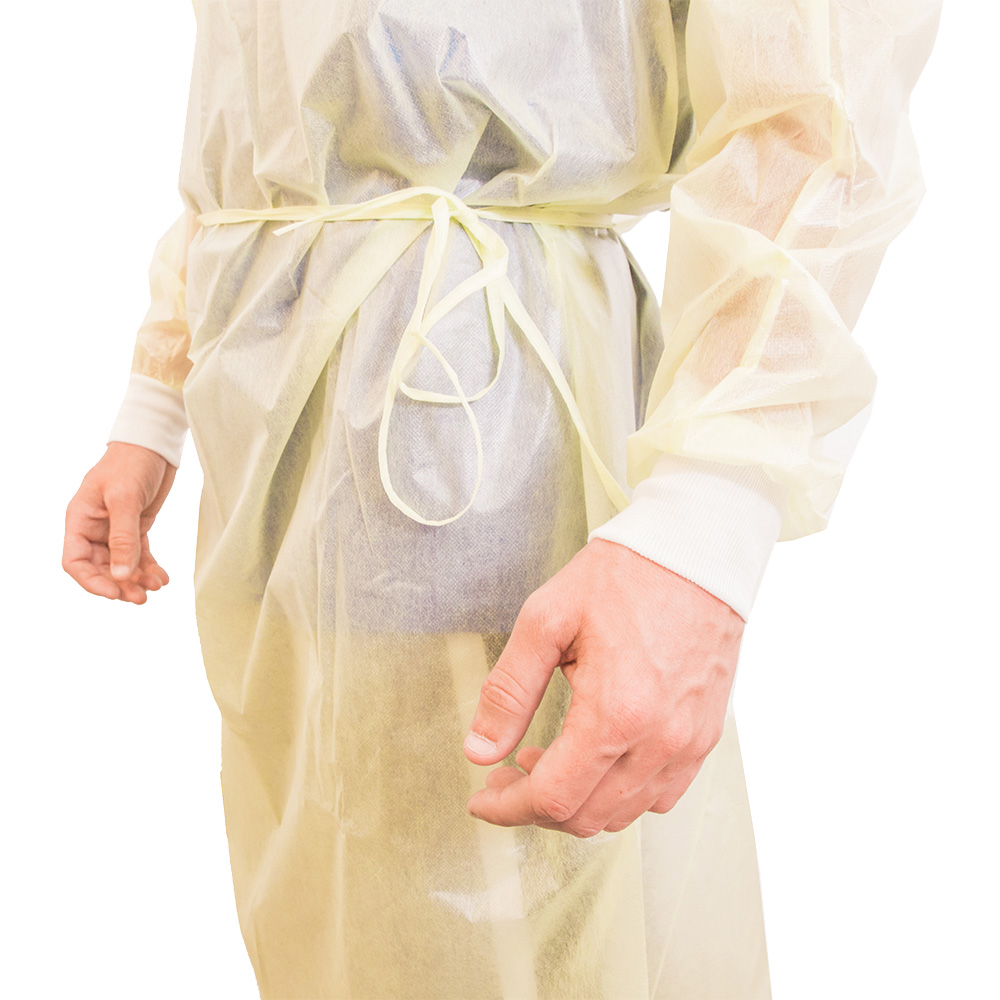 Isolation Gowns
Medical Products level 2 full-back isolation gowns have premium knit cuffs and full body coverage to protect against fluids and contaminants. Constructed with closures at the neck and side to ensure a custom and secure fit. Made of soft spun-bond polypropylene, coated with a layer of polyethylene for superior comfort and protection.
Applications:
Low fluid levels
Spray impact < 1.0 g • Hydrostatic pressure > 20 cm
For professional or hospital use
Setting Guidelines: Standard Precautions, Contact Precautions, and Nursing
Fluid resistant
Contact Sales about our high quality products.
Specifications
---
Additional Features: Side tie for custom fit, fluid resistant
Connect With An Expert Today