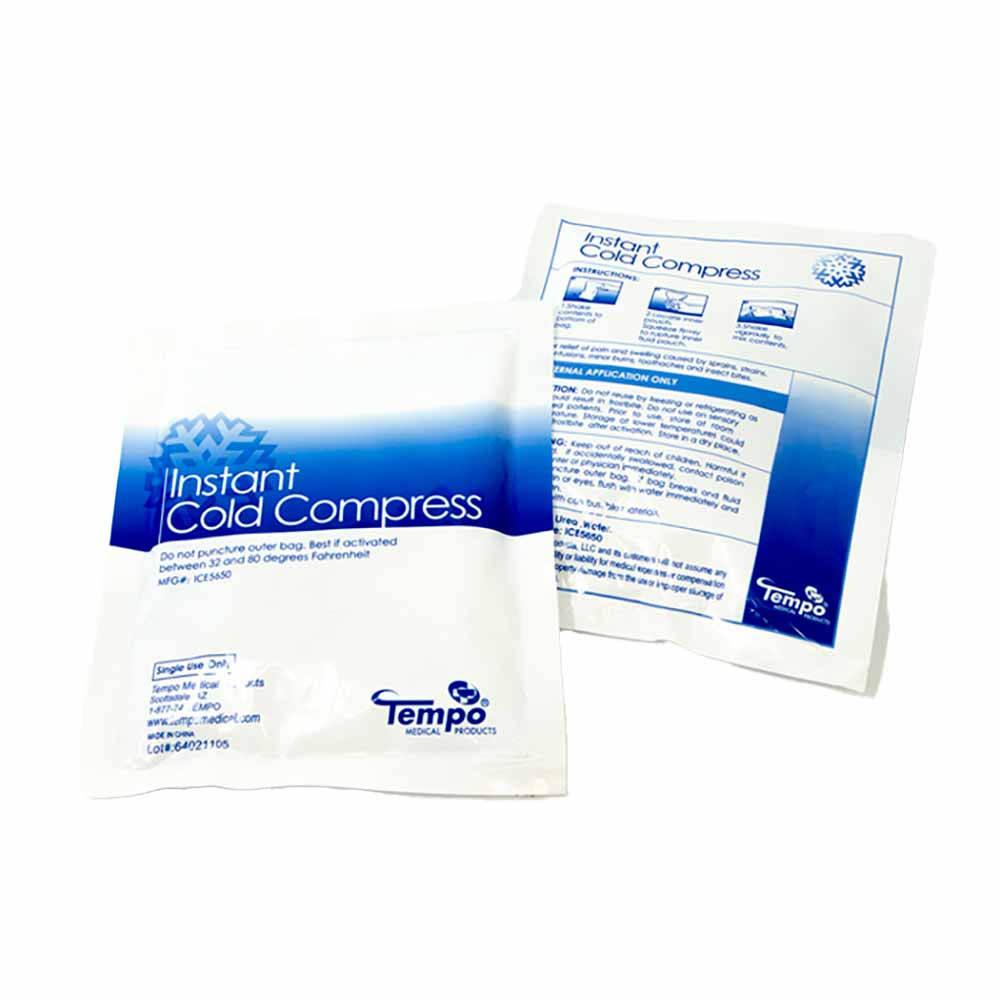 Instant Cold Pack
Our Instant Cold Pack is a disposable, single-use compress designed for immediate cold therapy. Conveniently ready when needed, it requires no special preparation or refrigeration. Our Cold Comfort technology features a soft touch material that can be placed directly against the skin, without the assistance of a wrap or towel. Our pack is highly effective for treating swelling from acute injuries, because it naturally conforms to the body's many contours. Store pack at room temperature and activate in an instant with a firm squeeze and shake. The pack's material is DEHP free and contains a safe Urea formula that maintains peak temperature longer than most brands.
Approximate peak temperature & therapeutic time duration: 33 F/0.55 C; 30 minutes.
Instant Cold Pack
Product Code: ICE5650 (50 EA/CS)
Product Code: ICE1056 (125 EA/CS)
"Cold Comfort" Instant Cold Pack
Product Code: ICE6650CC (Soft Touch Material)
Contact Sales about our high quality products.
Specifications
---
Additional Features: 5" x 6", Easy Activation
Connect With An Expert Today